Molly Barr
Versity Investments
Investment Highlights
Overview
Nelson Brothers Molly Barr is an investment in a student housing apartment complex in Oxford, Mississippi. It is marketed to the students at the University of Mississippi (Ole Miss). The property consists of a total of 125 rooms and 303 beds across two properties that are located next to each other.
Year 1 Cash Flow 6.75%
Initial Occupancy 98.44%
Est. Time Horizon 10 years
Yr 1. Cap Rate to Investors 5.62%
Investor Purchase Price $25,777,637
Total Offering Size $11,299,699
Loan Information
The total loan is for $14,477,938 and is from Berkeley Point Capital LLC. The loan is for a term of 10 years with the first 5 years being interest only. The amortization is based on a 30 year schedule. The loan is non recourse to investors and has a fixed interest rate of 3.920%.
Yr. 1 DSCR 2.53
Loan-to-Value 56.16%
The population in the area is growing which can be attributed to enrollment growth at Ole Miss and growth in the local market.
The property is in a prime location and is less than a mile from the University. This allows students for prime access to classes and activities without having to live on campus in the dormitories.
There are barriers to entry in the competing market due to lack of available land and zoning requirements. This allows for less competition in the market.
The property is newly constructed and should not need significant capital expenditures to maintain the property.
The property was purchased for a price above appraised value. This decreased the purchase Cap Rate to 5.62%, however this is only 20 bps below the average market comparable property and this property is one of the newest properties in the local market.
The local area's economy is dependent on the University. The local market and country will be successful if the University is successful. Enrollment at the University has grown by over 28% in the past decade which poses well should this growth continue.
The Operating Expense budget proposed by Nelson Brothers is very aggressive. In our opinion they are not underwriting enough operating expenses nor are they putting sufficient money into their reserve accounts. This could limit the cash flow should something occur at the property that requires a substantial amount of capital to repair.
The Pro Forma has master tenant profit being placed back into cash flow to make projected cash flow to investors. This is a concern as this means the property is underwritten at very thin margins and does not allow for any potential downturns.
About Versity Investments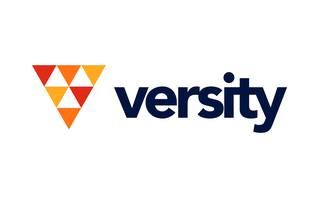 None