Lemon Grove DST
Starboard Realty Advisors
Investment Highlights
Overview
The latest offering from Starboard contains three buildings within a strip center in Lemon Grove near San Diego, California. Two buildings are multitenant and one is a single tenant building. The property is anchored by Albertsons and CVS.
Year 1 Cash Flow 5.71%
Initial Occupancy 95.00%
Est. Time Horizon 7 to 10 years
Yr 1. Cap Rate to Investors 6.01%
Investor Purchase Price $24,260,000
Total Offering Size $13,700,000
Loan Information
The sponsor is using 10-year, non-recourse, debt with a fixed 5.28% interest rate and interest only payments for the first 5-years.
Yr. 1 DSCR 2.45
Loan-to-Value 43.53%
The submarket retail occupancy is high in the area, at 97.7%.
The CVS anchor recently renewed their lease. They have 12-years remaining.
There is potential to increase revenue at the property through lease renewals and the addition of new tenants.
If Albertsons leaves the shopping center it could trigger co-tenancy provisions which would allow other tenants to pay reduced rent or leave.
The load on this offering is high, especially considering the sponsor is using leverage. The load is 18.54%.
Roll over happening in years 2017-2024. This represents 95.7% of the total square footage. This could allow for higher rents or new tenants, however some leases may not be renewed. In addition leasing commissions and tenant improvements may be more than the reserves can cover.
About Starboard Realty Advisors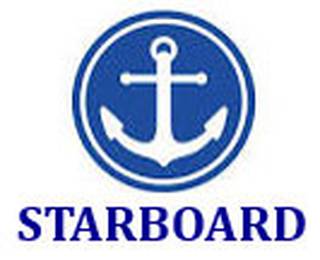 According to the sponsor's website: "Starboard Realty Advisors is a commercial real estate investment and operating company, providing shopping center and Class A/B apartment investment opportunities to our clients. We acquire, invest, manage and sell commercial real estate properties and specialize in offering 1031 exchange investment options to Accredited Investors.
Founded by Bill Winn and Steve Carlton, Starboard Realty brings 40 years combined experience in the commercial real estate industry.
Starboard Realty Advisors acquires primarily multi-tenant retail shopping centers and NNN Single Tenant Retail and Multi-family properties. We offer commercial real estate investment opportunities to Accredited Investors, Family Offices, and Institutional Partners in a joint venture, partnership or Delaware Statutory Trust structure."