Investment Highlights
Overview
This development is in Lexington, KY. It's a Class A mixed-use complex with 306 multifamily units, restaurant and retail space, and office units. Multifamily tenants will have access to amenities that include a fitness center, a heated pool, a package room, bike storage, grills, a clubhouse, and a dog wash center.
Year 1 Cash Flow 5.00%
Initial Occupancy 86.60%
Est. Time Horizon None
Yr 1. Cap Rate to Investors 4.89%
Investor Purchase Price $71,817,000
Total Offering Size $37,475,000
Loan Information
The loan has a fixed interest rate with interest-only payments for the first five years and amortization payments set on a 30-year schedule. Potential for penalty fees are a yield maintenance for prepayment (no penalty if prepayment is made within 3 months of loan maturity) and a 1% cost of outstanding principal if the loan is assumed. The loan also has a cash sweep prevision. *LOAN DOCS ARE NOT FINAL*
Yr. 1 DSCR 2.39
Loan-to-Value 47.82%
The sponsor has underwritten the offering with conservative projections.
The local population has healthy annual growth ( 1.98% within 1-mile, 1.02% within 3-miles, and 0.98% within 5-miles).
Moderate leverage (LTV 47.82%).
Rents are 29% above the average market rent.
The Sponsor has aggressive projections for year-1: NOI +31.21% and EGR +20.90%.
Incomplete analysis: PCR, Loan docs, ESA and appraisals are missing.
Financing has not been finalized.
The Sponsor vacancy projection (5.4%) is much lower than what the submarket has experience in the last two years (10.175%).
About PASSCO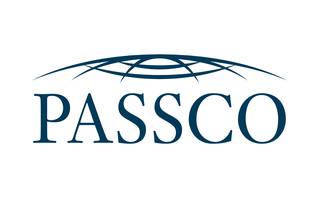 According to the sponsor's website: "Since 1998, Passco Companies, LLC has operated throughout all market conditions and cycles. The company has acquired over $4 billion in multifamily and commercial real estate in the United States. Since its inception, Passco Companies has become a recognized provider of investment opportunities in real estate projects.
Passco Companies is directed by a team of dedicated senior real estate professionals whose experience in the business averages 34 years, and who, collectively, have acquired over $30 billion in investment real estate projects."