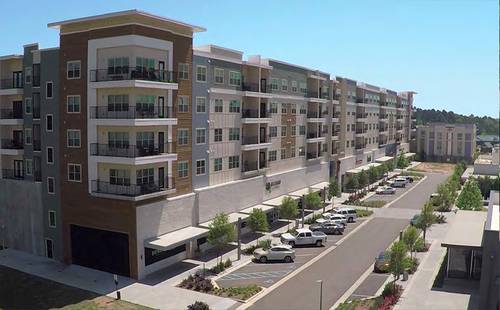 Investment Highlights
Overview
The offering is a multifamily complex in Jackson, Mississippi. It's a mixed-use complex with restaurant and retail tenants on the ground; the housing portion that the trust owns, which offers 261-units, is on floors 3 to 6 of the complex. The residential building has great amenities: swimming pool, outdoor fireplace, grilling area, an activities courtyard, a community room, and an exercise/fitness room.
This complex is a part of a unique one-stop project which offers access to office, dining, retail, and lodging.
Year 1 Cash Flow 5.20%
Initial Occupancy 98.08%
Est. Time Horizon None
Yr 1. Cap Rate to Investors 5.18%
Investor Purchase Price $63,816,000
Total Offering Size $33,250,000
Loan Information
The loan has five-years interest-only of a ten-year term on a 30-year amortization schedule, with an end of term ballon payment. (*The loan is yet to be finalized, and is pending Fannie Mae's approval of the terms.) The trust has locked in a rate agreement of 4.39%. Prepayment will be subject to a penalty of yield maintenance fee during the first 9-years and 6-months of the term, the following three months a 1% principal prepayment penalty, and no penalty if prepaid in the final three months. A cash sweep provision is expected to be in the final loan docs.
Yr. 1 DSCR 2.4
Loan-to-Value 47.90%
This new development's proximity to the District of Eastover is marketable to local millennials.
Less capital will be required for up-keep in this new building.
Financing has a low loan-to-value ratio.
The Sponsor has used conservative underwriting.
The Sponsor has set more in reserves than projected requirements.
The rent prices are above market rents.
The projection of rent growth at 2.5% may be overly optimistic.
Rent growth will depend mainly on organic growth.
The population projection is expected to decline in the surrounding area. Many of the demand drivers are outside of the city.
A portion of the building is susceptible to encroachment disputes, which could negatively affect property operations and cash flow.
The loan has not been finalized.
The property is yet to be acquired by the trust; this could compromise investors timing a 1031 exchange.
The Eastover Association and Condo might request that improvements are made to the property, creating unknown future expenditure that could adversely affect cash flow.
The analysis is incomplete.
The trust will only own floors three to six, which might limit the ability to make future improvements.
About PASSCO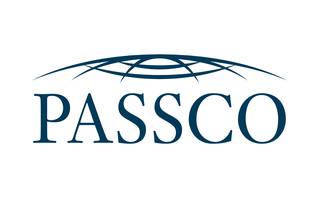 According to the sponsor's website: "Since 1998, Passco Companies, LLC has operated throughout all market conditions and cycles. The company has acquired over $4 billion in multifamily and commercial real estate in the United States. Since its inception, Passco Companies has become a recognized provider of investment opportunities in real estate projects.
Passco Companies is directed by a team of dedicated senior real estate professionals whose experience in the business averages 34 years, and who, collectively, have acquired over $30 billion in investment real estate projects."