Investment Highlights
Overview
Passco 1000 West is an investment into a Class A multifamily apartment complex located in Charleston South Carolina. The property has a total of 240 units and has a small value add potential through minor unit upgrades.
Year 1 Cash Flow 5.50%
Initial Occupancy 95.00%
Est. Time Horizon None
Yr 1. Cap Rate to Investors 5.54%
Investor Purchase Price $45,775,000
Total Offering Size $20,750,000
Loan Information
The loan on the property totals $25,025,000 and is from KeyBank National Association under the Fannie Mae DUS program. The loan is for a term of 10 years, with the first 5 years being interest only. When amortization begins in year 6 it is based on a 30 year amortization schedule. The interest rate is fixed at a rate of 4.44%
Yr. 1 DSCR 2.09
Loan-to-Value 54.67%
The local area has strong demographics with near 500,000 residents in the 5-mile radius. This area has also shown potential for growth as projected growth is 1.76% until 2021.
The property is in an area that has ability for new construction to be completed. This will increase the competition in the local market that could affect occupancy at the subject property. The appraiser of the property stated that there are over 1,200 units that are planned to be built in the local market. This is an increase of just under 13%
Passco is projecting an increase of 12% Net Operating Income compared to the trailing 12 months at the property. This is an aggressive underwriting assumption and may be hard to attain.
About PASSCO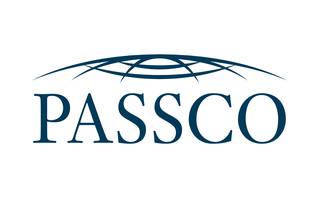 According to the sponsor's website: "Since 1998, Passco Companies, LLC has operated throughout all market conditions and cycles. The company has acquired over $4 billion in multifamily and commercial real estate in the United States. Since its inception, Passco Companies has become a recognized provider of investment opportunities in real estate projects.
Passco Companies is directed by a team of dedicated senior real estate professionals whose experience in the business averages 34 years, and who, collectively, have acquired over $30 billion in investment real estate projects."