LSC DD MC1
Livingston Street Capital
Investment Highlights
Overview
Livingston Street Capital DD MC1 is an investment in an office building which operates as the North American Headquarters for Dunkin Brands, LLC. The property is located in a favorable area of Canton, Massachusetts.
Year 1 Cash Flow 5.80%
Initial Occupancy 100.00%
Est. Time Horizon None
Yr 1. Cap Rate to Investors 5.79%
Investor Purchase Price $41,200,000
Total Offering Size $15,673,000
Loan Information
The loan amount totals $25,527,000 and is from Blue Hills Bank. The term is for a total of 10 years with three of those years being interest only. Amortization is on a 30 year schedule and the interest rate is based on one month LIBOR plus 205 bps. The interest rate has been hedged with a SWAP that will place the interest rate and an effective fixed rate of 4.49%.
Yr. 1 DSCR 1.99
Loan-to-Value 61.96%
The remaining lease term on the property is for 12 more years with built in rent escalations and options to extend the lease further should the tenant wish to stay at the property.
The location of the property is favorable and in a great location for Canton, Massachusetts. The appraiser considered the property in a prime office location.
Livingston Street Capital has underwritten this property conservatively. They are growing their Operating Expenses at a rate higher than the growth rate of their Effective Gross Revenue.
The Cap Rate to investors is low on this investment (5.66%) The sponsor acquired the property at a cap rate (6.38%) lower than the average comparable property in the local market (6.61%).
Dunkin Brands has fairly weak financial statements. When looking at their balance sheet, a significant portion of their assets are tied up as Goodwill and Intangible assets. In a bind these would not be able to be used to cover outstanding debts.
Dunkin Brands is a non-investment grade tenant. Although they had their ratings withdrawn from the credit rating agency platforms, they are a large and internationally recognized brand. They posted over $800 Million in revenues in 2016 between their Dunkin Donuts and Baskin Robins locations.
Livingston Street has removed some of their fees from year 1 and 2 and placed them into their upfront load. This makes the upfront cost higher than it would be otherwise.
About Livingston Street Capital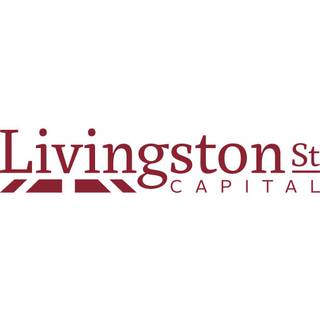 According to the sponsor's website: "Livingston Street Capital, LLC is a fully integrated boutique real estate-focused investment firm led by a highly experienced team of professionals. Collectively our leadership team has led more than $20 billion of commercial real estate transactions and bring more than 75 years of experience to each investment.
We focus on what we consider essential versus discretionary investing, and therefore we currently acquire multifamily, healthcare and mission critical properties. We believe our investment philosophy is the best approach to protecting and enhancing invested capital.
We have a highly flexible business model that is free from bureaucracy, and is therefore well positioned to react to market opportunities."