Sun Belt Multifamily Portfolio
Inland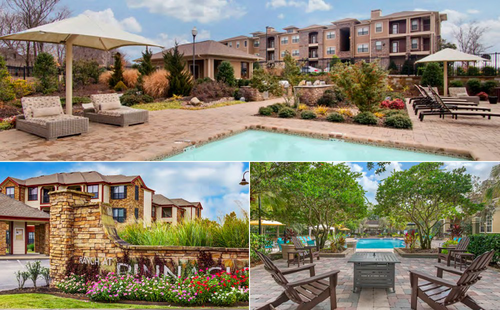 Investment Highlights
Overview
This offering will acquire three multifamily properties in Tulsa, OK, Tampa, FL, and Rogers, AK. The property in Tulsa was developed in 2015 and 285-units. The property in Tampa was developed in 2002 and has 378-units. Part of the property underwent renovations in 2015. The property in Rogers was developed in 2007 and has 392-units. Part of the property underwent renovations. Further renovations are planned for the Tulsa and Rogers properties which include upgraded fixture, wood style flooring, new countertops, new cabinets, and new appliances.
Year 1 Cash Flow 5.00%
Initial Occupancy 95.64%
Est. Time Horizon None
Yr 1. Cap Rate to Investors 5.03%
Investor Purchase Price $184,671,980
Total Offering Size $89,946,980
Loan Information
All three of the loans have five years of interest only payments. Amortization will begin in year six and will be on a thirty-year amortization schedule. There is no cross collateralization between these loans.
The Tampa and Rogers loans both have seven-year terms. Tampa matures on 12/20/25. Rogers matures on 12/27/25. Both have annual rates that are fixed and increase through the term; 4.05% from closing until 12/2020, 4.15% from 12/2020 to 12/2021, 4.25% from 12/2021 to 12/2023, and 4.35% from 12/2023 to 12/2025. If both the Tampa and Rogers trusts meet the conditions (outlined in the loan docs), the loan will extend three additional years with an interest rate set at the treasury note +3.25%. Neither loan contains a prepayment penalty.
The Tulsa loan is on a set ten-year term with a fixed rate of 4.46%.
Yr. 1 DSCR 2.21
Loan-to-Value 51.29%
The offering is underwritten with conservative projections, given the trailing 12-month performance.
The five-mile population of each property has strong income.
Two of the properties have a value-add strategy.
The Tampa and Rogers properties have uncertain loan terms for the last three years of the hold. These same two properties have increasing interest rates for the first seven years of the hold.
There's a low investor CAP rate (5.03%).
Rents are higher than the market level, according to CoStar and Appraisal.

-Rogers Property rents: +20-25% (CoStar); -1-10% (appraisal)
-Tampa Property rents: +16-20% (CoStar); +10-12% (appraisal)
-Tulsa Property rents: +8-16% (CoStar);+0-9% (appraisal)
About Inland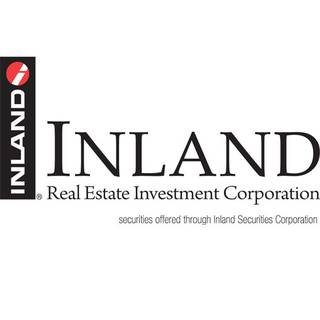 The Inland Real Estate Group of Companies, Inc. ("Inland"), is an industry leader and one of the nation's largest commercial real estate and finance organizations. As a business incubator, we specialize in creating, developing and supporting Inland member companies that provide commercial real estate-related services and alternative investment funds, including limited partnerships, institutional funds and non-listed and listed REITs.