National Multifamily Portfolio 4
Inland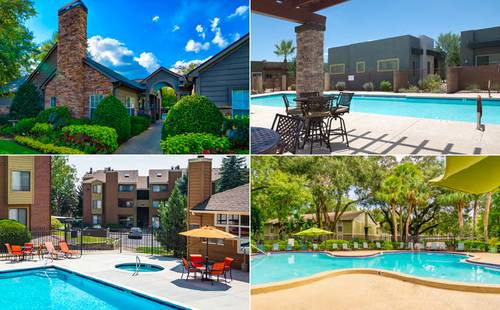 Investment Highlights
Overview
The National Multifamily Portfolio 4 offering consists of four multifamily properties: one Class A property in Chandler, AZ and three Class B properties in Birmingham, AL, Lakewood CO, and Tampa, FL. Value-add opportunities exist with the majority of rents below market value and planned renovations for the three Class B properties.
Year 1 Cash Flow 5.00%
Initial Occupancy 95.26%
Est. Time Horizon None
Yr 1. Cap Rate to Investors 4.98%
Investor Purchase Price $277,955,859
Total Offering Size $138,158,359
Loan Information
Parkway Bank and Trust hold the loans for the Birmingham and Chandler properties. Both loans are set to mature after seven years on June 28, 2025.

The Birmingham property's loan totals $49,707,500. The interest rate starts at 4.00% but will increase during the term: 4.00% until 8/28/20, 4.15% from 8/29/20 to 8/28/22, 4.25% from 8/29/22 to 8/28/23, 4.35% from 8/29/23 to 8/29/25. After 8/29/25, the loan will be extended three years at the lender's market rate.

The Chandler property's loan totals $45,000,000. The interest rate begins at 3.95% but has scheduled rate increases through the term: 3.95% until 6/27/21, 4.00% from 6/28/21 to 6/27/23, 4.25% from 6/28/23 to 6/28/25. After 6/28/25, the loan will be extended three years at the lender's market rate.

Keybank National Association holds a two-month bridge loan for both the Lakewood and Tampa properties. At the end of the bridge loan, Keybank N.A. is expected to assign new loans for the properties on 10-year terms under the Fannie Mae DUS program.

The Lakewood property's loan totals $53,185,000. The interest rate begins fixed at 4.06%. (*Not finalized)

The Tampa property's loan totals $12,155,000 with a fixed interest rate of 4.16%. (*Not finalized)
Yr. 1 DSCR 2.34
Loan-to-Value 50.29%
The Keybank N.A. loans are set at favorable fixed interest rates.
28% of the units are below market rent.
The properties are in strong markets with projected growth
Renovation value-add is planned.
Cap Rate of 4.98% to investors is low for a predominantly Class B portfolio
The two Parkway Bank and Trust loans' terms expose the trust to interest rate hikes in years 8-10 of the term.
The renovations will be light since the Class B properties were renovated just a few years ago.
The Tampa and Chandler properties, which amount to 26.72% of the units, are above market value.
High occupancy, a weighted average of 95.26%, limits the income growth opportunities.
About Inland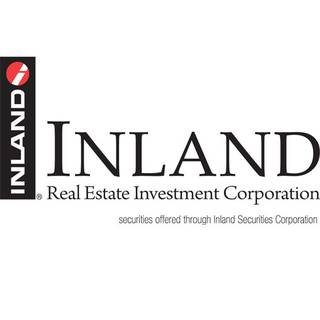 The Inland Real Estate Group of Companies, Inc. ("Inland"), is an industry leader and one of the nation's largest commercial real estate and finance organizations. As a business incubator, we specialize in creating, developing and supporting Inland member companies that provide commercial real estate-related services and alternative investment funds, including limited partnerships, institutional funds and non-listed and listed REITs.