National Multifamily Portfolio 2
Inland
Investment Highlights
Overview
Inland National Multifamily Portfolio 2 is an investment into four different multifamily properties located across the country. The properties are located in Colorado, Florida, Tennessee, and Alabama. Each of the properties has its own loan and is operated by an individual trust.
Year 1 Cash Flow 5.00%
Initial Occupancy 96.18%
Est. Time Horizon None
Yr 1. Cap Rate to Investors 5.16%
Investor Purchase Price $137,008,537
Total Offering Size $63,028,537
Loan Information
The total loan amount is $73,980,000 and is from KeyBank National Association and Berkadia Commercial Mortgage. The loans are all separate for each property and are not cross collateralized. The blended rate on the portfolio is 4.255%. Two of these loans have yet to be finalized but terms are for a 10 years on each property with 5 years interest only. Amortization is on a 30-year schedule.
Yr. 1 DSCR 2.19
Loan-to-Value 54.00%
Inland plans to use a value add strategy at the Jacksonville property to keep it competitive with newer built Class-A properties.
The properties are all built within the past 10 years making them less likely to require capital expenditures during the hold period.
Each of the properties has an individual loan which means that they are not cross-collateralized and one property defaulting will not affect the other properties.
The average rents are above market comparable values at 3 of the 4 properties in the portfolio. The last property is in line with market comparable. This makes it difficult to achieve rent growth outside of organic growth in the market.
Inland has not closed the purchase of two of the properties in the portfolio which leaves uncertainty of the debt and acquisition assumptions that are stated in the PPM.
The cap rate to investors is low (5.16%) and it is below the average market comparable for each property.
Inland is only placing $3.7 Million into upfront reserves and the Property Condition Report suggests a total of $7.9 Million of long term needs at the properties.
About Inland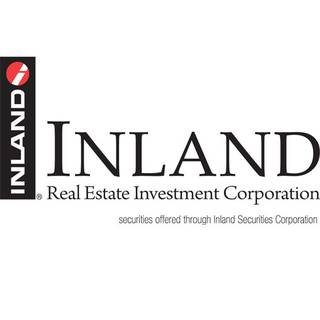 The Inland Real Estate Group of Companies, Inc. ("Inland"), is an industry leader and one of the nation's largest commercial real estate and finance organizations. As a business incubator, we specialize in creating, developing and supporting Inland member companies that provide commercial real estate-related services and alternative investment funds, including limited partnerships, institutional funds and non-listed and listed REITs.