National Multifamily Portfolio 1
Inland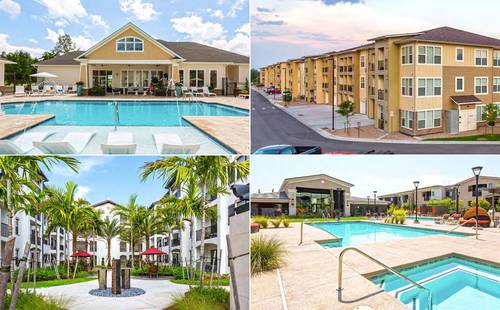 Investment Highlights
Overview
Inland National Multifamily Portfolio 1 is an investment into four separate Class A multifamily garden style apartment complexes that are located in four different cities. There are a total of 1,038 units across the four properties and they were all built between 2014-2016.
Year 1 Cash Flow 5.00%
Initial Occupancy 94.50%
Est. Time Horizon None
Yr 1. Cap Rate to Investors 4.51%
Investor Purchase Price $244,772,917
Total Offering Size $120,096,882
Loan Information
There are four separate loans on the property. They are not cross-collateralized with the other properties in the portfolio. Total loan is $124,676,035 with a blended rate of 3.19%. Each of the loans is for a term of 10 years with 5 years interest only and amortization based on a 30 year schedule.
Charlotte: SWAP completed to fix the rate at 3.2%.
Lakewood: SWAP completed to fix the rate at 3.1885%.
Naples: Two loans one Fixed interest at 3.144% and the other fixed at 3.08%.
Las Vegas: Fixed interest at 3.27%.
Yr. 1 DSCR 1.7
Loan-to-Value 50.94%
The properties were built recently and are located in middle income areas. Due to the newer construction, the properties should have less capital expenditures that will be needed to maintain them.
The properties are located in high population areas. The average population in the 5-mile radius is over 230,000. These locations are also projected to outpace the national average growth rate and the properties have an average growth rate of 1.57%.
The Las Vegas and Florida properties are in area that were some of the most severely affected properties during the last recession. This may point to signs of inability to sustain themselves should another recession occur.
If new properties are developed in close proximity to the properties in this portfolio, there may be an impact to the occupancy and rental rates that may be achieved at the properties.
The cap rate to investors is low (4.51%).
About Inland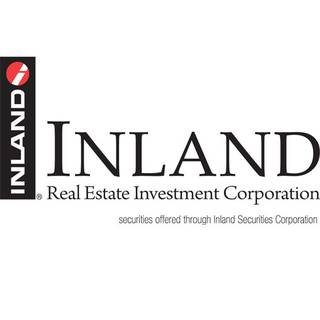 The Inland Real Estate Group of Companies, Inc. ("Inland"), is an industry leader and one of the nation's largest commercial real estate and finance organizations. As a business incubator, we specialize in creating, developing and supporting Inland member companies that provide commercial real estate-related services and alternative investment funds, including limited partnerships, institutional funds and non-listed and listed REITs.