Milwaukee MSA Multifamily Portfolio
Inland
Investment Highlights
Overview
Inland Milwaukee MSA Multifamily Portfolio is an investment into three multifamily apartment complexes in Milwaukee, Wisconsin. The properties have a total of 310 units. The properties have the potential for value add by upgrading the property amenities and some unit upgrades.
Year 1 Cash Flow 5.00%
Initial Occupancy 97.20%
Est. Time Horizon None
Yr 1. Cap Rate to Investors 5.30%
Investor Purchase Price $60,032,168
Total Offering Size $30,662,168
Loan Information
The total loan is $29,370,000 and is from Nationwide Life Insurance Company. The term is for a total of 10 years with the first 5 years being interest only. As amortization begins it will be based on a 30 year schedule. The interest rate is fixed at 3.59%.
Yr. 1 DSCR 2.9
Loan-to-Value 48.92%
The properties are well located and in higher income neighborhoods.
Milwaukee has seen an increase in high wage jobs while middle class jobs are decreasing. High wage areas may be less affected by the slowing of the middle class job sector.
The property has a value add component. This comes in the form of upgrading property amenities and completing minor unit upgrades.
The properties are occupied above the market occupancy rate as well as above stabilized values. As these properties are upgraded occupancy may continue to rise.
Milwaukee is still recovering and has lagged the national in employment growth and total employment percentage.
The property has units that have been fully renovated, which decreases the value add potential. However, these units are currently being leased at above market values which indicates that increased rents may be attainable after the renovations are completed.
The sponsor has underwritten the property aggressively compared to the REIS report for the area. Inland has used 3% compounded rent growth during the hold period while REIS expects the growth to less than 3% for the next 5 years.
The population growth numbers are weak and lag behind the national average growth rate.
About Inland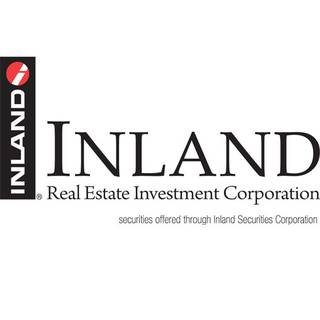 The Inland Real Estate Group of Companies, Inc. ("Inland"), is an industry leader and one of the nation's largest commercial real estate and finance organizations. As a business incubator, we specialize in creating, developing and supporting Inland member companies that provide commercial real estate-related services and alternative investment funds, including limited partnerships, institutional funds and non-listed and listed REITs.