Healthcare Portfolio 4
Inland
Investment Highlights
Overview
Inland Healthcare Portfolio 4 is an investment into four medical office buildings. They are occupied and operated by four tenants. They are located in Elmhurst, IL (Edward Elmhurst Health Ventures); Oklahoma City, OK (Surgical Hospital of Oklahoma); Dallas, TX (The Eye Academy of America) and Salt Lake City, UT (The Eye Institute of Utah).
Year 1 Cash Flow 5.00%
Initial Occupancy 100.00%
Est. Time Horizon None
Yr 1. Cap Rate to Investors 5.33%
Investor Purchase Price $39,990,338
Total Offering Size $39,990,338
Yr. 1 DSCR 0.0
Loan-to-Value 0.00%
There is no risk of foreclosure on this property due to it not having a loan and being an all-cash investment.
The properties are all located in different markets with different tenants which reduces mitigates risk due to diversification.
The weighted average lease term remaining on the properties is for another 14.8 years which is longer than the anticipated hold period of 10 years.
Inland has used conservative underwriting assumptions on this portfolio. They have underwritten at below appraised values as well as growing their operating expenses at a rate higher than their effective gross revenue.
The property in Chicago is not located adjacent to a hospital. Each of the other properties has a hospital within a mile of the subject, however the Chicago property has a hospital 6.3 miles and 9 miles away.
None of the tenants in the portfolio have an investment grade rating from any credit rating agency. This increases the probability that they may default on their lease payments.
Inland is not placing adequate operating reserves into their reserve account. The Property Condition Reports state that the immediate repairs necessary require $225,000 and Inland is only placing $215,000 in upfront reserves. They are also projected to be short about $350,000 in reserves over the lifetime of the investment according to the PCR.
The cap rate to investors on this investment is low (5.33%).
About Inland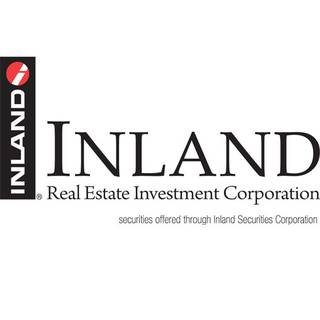 The Inland Real Estate Group of Companies, Inc. ("Inland"), is an industry leader and one of the nation's largest commercial real estate and finance organizations. As a business incubator, we specialize in creating, developing and supporting Inland member companies that provide commercial real estate-related services and alternative investment funds, including limited partnerships, institutional funds and non-listed and listed REITs.