Healthcare Portfolio 2
Inland
Investment Highlights
Overview
Inland Healthcare Portfolio 2 is an investment three medical office buildings located in three different states.
Year 1 Cash Flow 5.00%
Initial Occupancy 100.00%
Est. Time Horizon 10 years
Yr 1. Cap Rate to Investors 5.16%
Investor Purchase Price $54,858,510
Total Offering Size $54,858,510
Yr. 1 DSCR None
Loan-to-Value 0.00%
The lease term remaining on the investment has an average term of 14.5 years.
There are annual rent escalations that are scheduled in the leases.
The population numbers surrounding the properties are strong.
There is no risk of foreclosure on the properties due to the investment being All-Cash.
The properties were built in 2012, 2016, and 2017 which decreases the chance that the trust will need to use funds to maintain the property.
The tenant that is operating out of the Utah property does not have a guarantor on the lease which increases the risk of default on their lease payments.
The cap rate to investors is low (5.16%). However, because there is no loan on the property, the trust can wait to sell the property until they may exit at a point that they feel will maximize value.
About Inland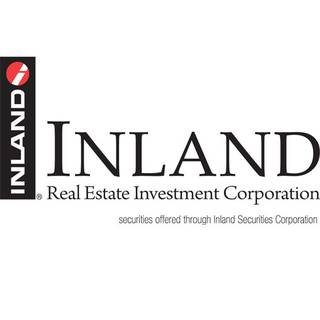 The Inland Real Estate Group of Companies, Inc. ("Inland"), is an industry leader and one of the nation's largest commercial real estate and finance organizations. As a business incubator, we specialize in creating, developing and supporting Inland member companies that provide commercial real estate-related services and alternative investment funds, including limited partnerships, institutional funds and non-listed and listed REITs.