Gulf Coast Industrial
Inland
Investment Highlights
Overview
This is a non-cash flowing offering consisting of ninety-eight and a half acres of land in Addis, Louisiana. Situated upon the land are two industrial warehouse facilites that have been recently constructed and which are currently leased to Dow Chemical Company. This property is part of Dow's $4 billion investment in Dow's United States Gulf Coast Operations.
Year 1 Cash Flow 0.00%
Initial Occupancy 100.00%
Est. Time Horizon None
Yr 1. Cap Rate to Investors 4.68%
Investor Purchase Price $104,601,724
Total Offering Size $18,126,585
Loan Information
This offering is using assumed debt which matures in December of 2041. The loan is fully amortizing with a 4.96% interest rate and a term of 26.5 year.
Yr. 1 DSCR 1.0
Loan-to-Value 82.67%
Dow Chemical is an investment grade company.
Dow Chemical has a long-term 26.5 year lease.
This property was built in response to the increase in U.S. natural gas production.
As the term for the lease is set below 10-years, the sales price for the property may decline. Additionally Dow may choose not to extend their lease. This risk may be mitigated if the sponsor sells the property before the 10th least year.
This property is specific to the need of Down and serves as their resin-packaging center. If demand for global plastics slows this could offset the need for this property.
The 4.68% cap rate is low for this asset class.
Should Dow choose to vacate the property a future sale could require significant tenant improvement costs.
About Inland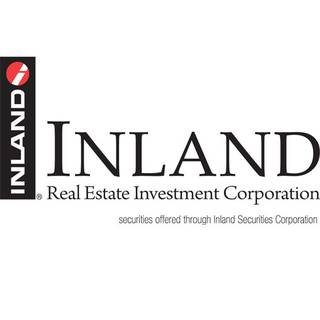 The Inland Real Estate Group of Companies, Inc. ("Inland"), is an industry leader and one of the nation's largest commercial real estate and finance organizations. As a business incubator, we specialize in creating, developing and supporting Inland member companies that provide commercial real estate-related services and alternative investment funds, including limited partnerships, institutional funds and non-listed and listed REITs.