Dallas Multifamily
Inland
Investment Highlights
Overview
Inland Dallas Multifamily is an investment in a Class A multifamily apartment complex located in Dallas, Texas. The property has a total of 308 units and has resort style amenities that have kept it competitive with local Class A properties despite the age of the property. It was built in 1998. There is a value add component to the investment.
Year 1 Cash Flow 5.00%
Initial Occupancy 94.20%
Est. Time Horizon None
Yr 1. Cap Rate to Investors 4.89%
Investor Purchase Price $53,376,637
Total Offering Size $22,631,637
Loan Information
The loan is for a total amount of $30,745,000 and is from Capital One Multifamily Finance under the Fannie Mae DUS program. The loan term is a total of 10 years, with the first 5 years being interest only. When amortization begins it will be on a 30 year schedule. The interest rate is fixed at 4.060%.
Yr. 1 DSCR 1.97
Loan-to-Value 57.60%
Inland is using conservative underwriting assumptions at the property. They have decreased NOI in year 1 of the hold period compared to the trailing 12 months at the property. This may be due to construction costs.
Inland has purchased and syndicated this property for a price per square foot of $156. The appraised replacement cost per square foot is $164.10.
The population numbers surrounding the property are favorable. The 3 mile radius is near 150K and the 5 mile near 400K. Growth is projected to outpace the national average and be between 1.38%-1.78%.
Inland plans to upgrade the property amenities to increase occupancy as well as complete minor interior unit upgrades that should increase the asking rent price of the units.
There is local competition in the Dallas market. Two recently completed property have brought a total of 643 units into the market and two more properties are under construction and have a planned total of 587 units to be added.
The bonus rent that should go to investors as additional cash flow will be placed into reserve accounts. This will reduce the cash flow to investors, however, should the property need capital expenditure this strategy will benefit the property greatly. Additionally, at the end of the hold period any cash left into this reserve account will be returned to investors.
The cap rate to investors is low (4.89%).
The property was built in 1998 which means that the potential for needed upgrades is increased. The sponsor has placed $2.5 Million in reserves to help cover anticipated costs at the property.
About Inland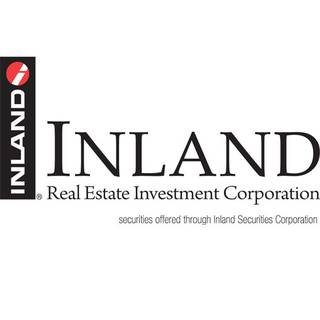 The Inland Real Estate Group of Companies, Inc. ("Inland"), is an industry leader and one of the nation's largest commercial real estate and finance organizations. As a business incubator, we specialize in creating, developing and supporting Inland member companies that provide commercial real estate-related services and alternative investment funds, including limited partnerships, institutional funds and non-listed and listed REITs.