Chicagoland Supermarket Portfolio
Inland
Investment Highlights
Overview
Inland's Chicagoland Supermarket Portfolio is an investment into three Jewel Osco Supermarkets in the Chicago MSA. The Sponsor intends to raise capital as an all-cash investment, then refinance the properties and return up to 70% of the original invested capital to investors tax-free.
Year 1 Cash Flow 5.00%
Initial Occupancy 100.00%
Est. Time Horizon None
Yr 1. Cap Rate to Investors 5.28%
Investor Purchase Price $39,769,696
Total Offering Size $39,769,696
Yr. 1 DSCR None
Loan-to-Value 0.00%
Inland is underwriting this investment conservatively, with Effective Gross Revenue and Operating Expenses growing at the same rate.
Inland has used reasonable operating assumptions compared to the valuations completed by a Third Party Appraiser.
The CAP rate on this investment is low (5.28%).
The tenant, Jewel Osco, has a right of first refusal on the properties. This could hinder a potential sale and may lead to potential buyers not making an offer on the property. Additionally it may slow down the sales process during negotiations with all parties.
The tenant at the property is not investment grade. They have a lease guaranteed by Albertsons, who has a credit rating of Ba2 from Moody's, this is also non-investment grade.
There is no Master Lease on the investment. In a DST re-leasing is not allowed, and therefore a Master Tenant is necessary should one of the tenants choose to vacate the property.
Inland has proposed a Cash Out Refinance structure for this investment. Although not guaranteed, should Inland refinance and return capital to investors the IRS could disallow an investors exchange. The investors are opening themselves to significant risk of audit and IRS intervention in this investment.
About Inland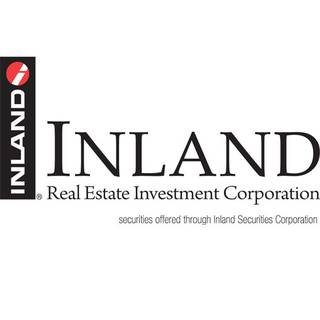 The Inland Real Estate Group of Companies, Inc. ("Inland"), is an industry leader and one of the nation's largest commercial real estate and finance organizations. As a business incubator, we specialize in creating, developing and supporting Inland member companies that provide commercial real estate-related services and alternative investment funds, including limited partnerships, institutional funds and non-listed and listed REITs.