Brighton Multifamily
Inland
Investment Highlights
Overview
Inland Brighton Multifamily is an investment into a Class A multifamily apartment complex located in Brighton, Colorado. The property has a total of 252 units. Built in 2014, the property has resort style amenities that are available for tenant use.
Year 1 Cash Flow 5.00%
Initial Occupancy 92.50%
Est. Time Horizon None
Yr 1. Cap Rate to Investors 4.82%
Investor Purchase Price $61,474,126
Total Offering Size $24,099,126
Loan Information
The total loan is $37,375,000 and is from PNC Bank under the Fannie Mae DUS program. The loan is for a term of 10 years with the first 5 years being interest only. When amortizing the loan is subject to a 30 year amortization schedule. The interest rate is fixed at a rate of 3.54%.
Yr. 1 DSCR 2.19
Loan-to-Value 60.80%
Inland is using conservative underwriting on their year 1 projections. Their NOI is increasing at only 1.32% above the trailing 12 month data from the property. This is a reasonable expectation that should be attainable barring any major issues at the property.
The local area is in a Special Wind Region that may increase the chances that the property may be damaged by high speed wind.
The property is subject to a lease with Extraction Oil and Gas, LLC. This lease allows the company to drill, mine, and explore any part of the property including the ability to drill on premises as long as production happens. However, when speaking with Inland they stated that there has been no drilling at the property as Extraction did not get proper approval to drill. Inland does not expect the company to drill at the property at all during the hold term.
The rent growth assumptions from Inland are rather aggressive. They project rent to grow at 3.0% which is the high end of what the market has achieved in the past. The appraiser has stated that they project growth to be 2.6%.
Inland is not putting sufficient reserves aside for capital improvements at the property. The Property Condition Report states that during a 12 year hold the property should need $1.5 Million in reserves at inflated rates. The sponsor has only set aside $300,000 in upfront reserves for the property.
About Inland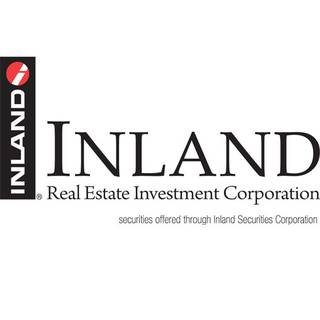 The Inland Real Estate Group of Companies, Inc. ("Inland"), is an industry leader and one of the nation's largest commercial real estate and finance organizations. As a business incubator, we specialize in creating, developing and supporting Inland member companies that provide commercial real estate-related services and alternative investment funds, including limited partnerships, institutional funds and non-listed and listed REITs.