Investment Highlights
Overview
Hartman Retail 2 is an investment into a retail shopping center that is occupied by multiple tenants. The property is located in Houston, Texas and is in a well trafficked area. Tenants vary in size and services offered. Major Tenants include dd's discounts, Harbor Freight Tools, Dollar General, Fresenius medical Care, Aaron's Rentals, and Melrose Family Fashions.
Year 1 Cash Flow 6.00%
Initial Occupancy 79.30%
Est. Time Horizon 10 years
Yr 1. Cap Rate to Investors 8.13%
Investor Purchase Price $17,720,000
Total Offering Size $8,820,000
Loan Information
The loan totals $8,900,000 and is from JP Morgan Chase Bank National Association. It is for a term of 10 years and is fully amortizing on a 30 year schedule. The interest rate is fixed at a rate of 5.240%.
Yr. 1 DSCR 2.3
Loan-to-Value 50.23%
The property is well located on a corner lot that has traffic counts of over 25,000 vehicles per day on one road and over 50,000 vehicles per day on the other.
Population growth is projected to out pace the national average and increase over 1.3% per years in the 1, 3, and 5 mile radius.
dd's Discounts has an early termination clause on their lease. However this expires after year 3 of their term.
The average lease term across the portfolio is only 5.2 years.
There is a significant amount of turnover of tenants with over 60% in the first 5 years.
Cash Flow distributions to the investors are being payed out of reserves.
Harbor Freight has an early termination clause on their lease.
About Hartman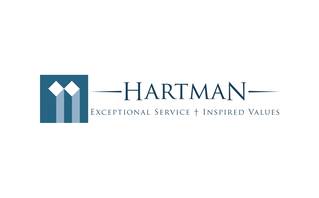 According to the sponsor's website: "Hartman Income REIT Management, Inc., which we refer to as "Hartman" or our "sponsor", was formed as a Texas corporation on March 9, 2009. Our sponsor is controlled by Mr. Hartman, our chief executive officer and chairman of the board. Our sponsor is a wholly owned subsidiary of Hartman Income REIT, Inc., of which Mr. Hartman owns approximately 15% of the voting equity interests.
Since 1983, Hartman has sponsored 23 real estate programs (three publicly-offered and twenty privately offered) and acquired more than 90 commercial real estate properties representing nearly $735 million in transactional value, with each of those properties being acquired subject to our value-add, Hartman Advantage investment strategy."