Ivy Commons Apartments
Capital Square Realty Advisors
Investment Highlights
Overview
The Ivy Commons Apartments is a 344-unit, Class B+, multifamily property in Marietta, GA. The Sponsor will update appliances, countertops, lighting, and fixtures to 107 of the 344 units. To attract young families, the Sponsor will also convert the outdoor tennis court to a multi-purpose sports court and add an outdoor cooking area and dog park.
Year 1 Cash Flow 5.40%
Initial Occupancy 96.80%
Est. Time Horizon None
Yr 1. Cap Rate to Investors 5.26%
Investor Purchase Price $53,154,000
Total Offering Size $23,027,000
Loan Information
Interest-only, 4.34% fixed interest rate through the Fannie Mae Green Financing Program.
Yr. 1 DSCR 2.02
Loan-to-Value 56.68%
Rents are below comparable apartments.
There is a Value-add opportunity through a renovation to 31% of the properties units.
Low fixed interest rate through the Fannie Mae Green Financing Program
Cobb County, where the property is located, is a desirable neighborhood with a good school district that attracts young families.
Cash flow will continue even when the economic occupancy is at 70%. Occupancy would need to be below 60% to miss debt service.
The sponsor set slightly aggressive projections with EGR to increase 2.93% with expenses only increasing by 2.75%.
The Replacement Cost is ¾ of the All in Cost.
There is a low 5.26% cap rate for investors.
The sponsor projected the EGR to grow 10.13% over T-12, which includes the rent increases should the sponsor follow-through on value-add strategy.
The sponsor has fixed the Disposition Fee at $1,650,000 regardless of how the investment performs.
The Sponsor is soliciting investors through Rule 506(c). There should be a review that the investors have been properly vetted.
About Capital Square Realty Advisors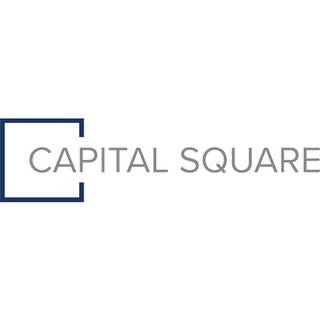 Capital Square 1031 is a national real estate investment and management company. The firm sponsors institutional-quality real estate exchange programs that qualify for tax deferral under Section 1031 of the Internal Revenue Code. Capital Square uses the Delaware Statutory Trust (DST) structure to make quality real estate available to a larger number of investors.