Grocery Portfolio 1
Capital Square Realty Advisors
Investment Highlights
Overview
Capital Square Realty Advisors Grocery Portfolio 1 is an investment into three shopping centers that are anchored by a grocery supermarket tenant. The properties are located in North Carolina and South Carolina. They are occupied by Food Lion (Baa3), Dollar General (Baa3) and Family Dollar (N/A).
Year 1 Cash Flow 6.00%
Initial Occupancy 99.20%
Est. Time Horizon 10 years
Yr 1. Cap Rate to Investors 7.48%
Investor Purchase Price $14,490,000
Total Offering Size $5,740,000
Loan Information
The total loan is $8,750,000 and is from Cantor Commercial Real Estate Lending LP. The loan is for a term of 10 years with the first 2 years being interest only. The amortization is on a 30 year schedule and the interest is fixed at 4.709%.
Yr. 1 DSCR 2.52
Loan-to-Value 60.39%
Each of the properties has a high occupancy number. The two properties in North Carolina are both occupied at 100% and the South Carolina property is 95% occupied.
The tenants at the properties have strong investment grade ratings for the anchors and the smaller tenants have shown ability to cover their lease payments. The smaller tenants are generally well-known local tenants.
The Dollar Stores in the portfolio are at inline locations. They have the ability to move to a pad site or single tenant buildings which would allow their leases to expire in 2019. This would hurt occupancy and revenue at the properties.
The South Carolina property has two vacant spots as well as two plots that are due to expire after year 1 of the hold period. Should CSRA not find replacement tenants there will be a decrease in revenue for the portfolio as CSRA has underwritten the properties as occupied for the entire hold term.
There is a proposed merger between Dollar Tree and Family Dollar. This may affect the property as there is uncertainty with the tenants staying at the property. Should the tenants stay at the property there would be no change.
There is potential for rollover every year of the hold period which could lead to a decrease in NOI. The anchor tenants lease expire in year 10 which may decrease the ability to sell the properties without anchor tenants.
About Capital Square Realty Advisors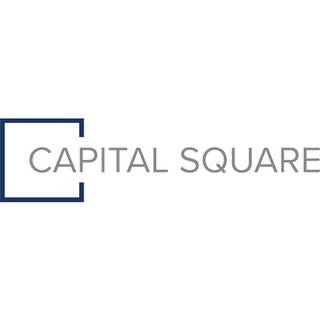 Capital Square 1031 is a national real estate investment and management company. The firm sponsors institutional-quality real estate exchange programs that qualify for tax deferral under Section 1031 of the Internal Revenue Code. Capital Square uses the Delaware Statutory Trust (DST) structure to make quality real estate available to a larger number of investors.