CS1031 Birmingham MOB, DST
Capital Square Realty Advisors
Investment Highlights
Overview
Capital Square Realty Advisors Birmingham MOB is an investment in a single tenant medical office building located in Birmingham Alabama. The newly built property is occupied and operated by Fresenius Medical Care.
Year 1 Cash Flow 5.75%
Initial Occupancy 100.00%
Est. Time Horizon 10 years
Yr 1. Cap Rate to Investors 5.77%
Investor Purchase Price $4,818,000
Total Offering Size $2,018,000
Loan Information
The loan totals $2,800,000 and is from Cantor Commercial Real Estate Lending LP. The term is for a total of 10 years with the first 5 years being interest only. Amortization is based on a 30 year schedule when it kicks in year 6. The interest rate is fixed at a rate of 4.950%.
Yr. 1 DSCR 1.97
Loan-to-Value 58.12%
The tenant, Fresenius Medical Care has an investment grade credit rating of BBB- from Standard and Poor's. They have a lease term of 15 years with scheduled rent escalations every 5 years and options to extend for another 15 years in 5 year segments.
The building was completed in 2016 which means the cost of maintenance should be decreased as there is not much wear and tear on the property.
Alabama is a Certificate of Needs state, which means that medical buildings are only constructed if there is a need for them. The building of this property means that there is a need for Kidney Care in the local area.
As the remaining lease term falls below 10 years the sales price of the property may decline as there would not be rent scheduled. However, the sponsor may sell the property at any time if they feel they could maximize sales value.
Fresenius Medical Care is dependent on federal Medicare and Medicaid programs. Should legislature be signed to limit the use of these programs the tenant may not be able to achieve projected income and cash flow levels.
The lease is NN which leaves the structural repairs and maintenance as well as common area maintenance to the trust. However the property is a new build which should limit the potential costs to the trust.
Although there are scheduled rent escalations, the cash flow to investors does not increase during the hold period.
When amortization kicks in, the projected cash flow to investors will not be able to be covered by property cash flows. However, the sponsor is setting aside reserves to help boost cash flow that would cover the shortfall during amortization.
About Capital Square Realty Advisors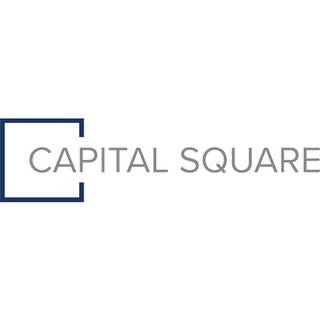 Capital Square 1031 is a national real estate investment and management company. The firm sponsors institutional-quality real estate exchange programs that qualify for tax deferral under Section 1031 of the Internal Revenue Code. Capital Square uses the Delaware Statutory Trust (DST) structure to make quality real estate available to a larger number of investors.