CS 1031 Fairway View Apartments
Capital Square Realty Advisors
Investment Highlights
Overview
Capital Square Realty Advisors Fairway View Apartments is an investment in a 243 unit Class B Value-Add property that is located in Lawrenceville, Georgia. Lawrenceville is a suburb of Atlanta. The sponsor intends to complete upgrades at the property to units and property amenities.
Year 1 Cash Flow 6.00%
Initial Occupancy 93.26%
Est. Time Horizon None
Yr 1. Cap Rate to Investors 5.40%
Investor Purchase Price $32,105,000
Total Offering Size $13,775,000
Loan Information
The loan is for a total of $18,330,000 and is from Walker & Dunlop under the Fannie Mae DUS Green Financing Program. The Term is for a total of 10 years with 5 of those being interest only. As amortization kicks in it will be on a 30 years schedule. The interest rate is fixed through the Green Financing Program at a rate of 3.69%.
Yr. 1 DSCR 2.41
Loan-to-Value 57.09%
The property has strong demographics within the local area. Population is near 250K in the 5 mile radius.
The investment has planned value add strategy though upgrading a total of 55 units as well as implementing sustainable amenities and upgrading the amenities at the property.
The property has seen a total of $2.5 Million in renovations since 2014. This will allow for less capital expenditures needed to maintain the property. The roofs were replaced in 2011.
The Sponsor is participating in the Fannie Mae Green Financing Program which has allowed them to secure favorable debt at a fixed interest rate of 3.69%.
Due to the renovations completed in 2014 there is limited value add potential at the property. Only 100 of the 243 total units at the property will see renovations. This represents 41% of total units.
Rent growth in Lawrenceville has been 2.2% over the past few years. The sponsor is underwriting rent growth at 3.0% each year for the entire hold period which is significantly higher than the historical numbers for the area.
The Cap Rate to investors is low (5.58%).
There is no bonus rent feature in the master lease. This means that any profits above the stated cash flows will be help by the sponsor or placed into reserves for the property. It is out of the ordinary to see a value add investment without a bonus rent feature.
About Capital Square Realty Advisors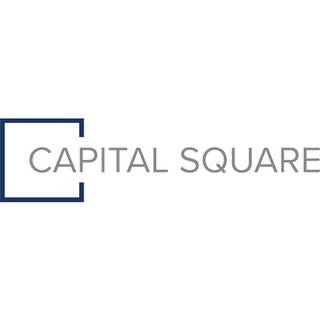 Capital Square 1031 is a national real estate investment and management company. The firm sponsors institutional-quality real estate exchange programs that qualify for tax deferral under Section 1031 of the Internal Revenue Code. Capital Square uses the Delaware Statutory Trust (DST) structure to make quality real estate available to a larger number of investors.