Columbus OH LA Fitness
Capital Square Realty Advisors
Investment Highlights
Overview
Capital Square Realty Advisors Columbus OH LA Fitness is an investment into a retail property in Columbus Ohio that is operated by an LA Fitness as a Sports and Fitness Club.
Year 1 Cash Flow 6.00%
Initial Occupancy 100.00%
Est. Time Horizon None
Yr 1. Cap Rate to Investors 6.05%
Investor Purchase Price $18,777,000
Total Offering Size $7,277,000
Loan Information
The loan is a total amount of $11,500,000 and is from Cantor Commercial Real Estate Lending LP. The loan is for a term of 5 years with the first 2 years being interest only. When amortization kicks in it will be on a hyper-amortization schedule. Interest is fixed at 5.234% but may increase should the loan enter the hyper-amortization term where it will be 3% + current rate or 3% plus 12 year SWAP rate.
Yr. 1 DSCR 1.78
Loan-to-Value 61.25%
The property is well located according to the appraiser. The appraiser believes that there will be more development in the area and the subject property is located in a corridor that is expected to see more development.
The loan on the property should be paid off in year 5 of the hold period. In the case that it is not the lender can sweep all cash in order to pay the rest of the loan off.
The lease has 12 years remaining with guaranteed lease payments for the remaining 12 years of the lease term.
The income in the local market is high. In areas with high income, people generally have excess cash to pay for gym memberships which increases the chance that the gym will have a high amount of members.
LA Fitness is a non investment grade tenant, however the lease is guaranteed by Fitness International, LLC which is a large company with the ability to cover lease payments.
Due to the Hyper-Amortization that is occurring at the property, the investors will have phantom income that may be taxable. Investors should seek the advice of a tax professional to determine their individual situation.
About Capital Square Realty Advisors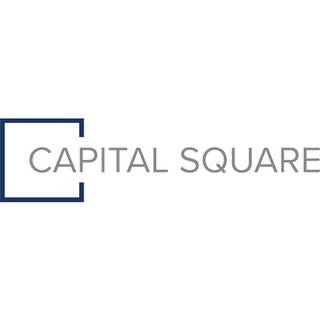 Capital Square 1031 is a national real estate investment and management company. The firm sponsors institutional-quality real estate exchange programs that qualify for tax deferral under Section 1031 of the Internal Revenue Code. Capital Square uses the Delaware Statutory Trust (DST) structure to make quality real estate available to a larger number of investors.