Net Lease Portfolio 7
AEI
Investment Highlights
Overview
AEI Net Lease Portfolio 7 is an investment into three single tenant net leased properties located in three different states. Each of the properties is net-leased to the tenants. This investment is an all-cash investment not encumbered by a loan.
Year 1 Cash Flow 5.16%
Initial Occupancy 100.00%
Est. Time Horizon 10 years
Yr 1. Cap Rate to Investors 5.19%
Investor Purchase Price $18,762,000
Total Offering Size $18,762,000
Yr. 1 DSCR None
Loan-to-Value 0.00%
The population across this portfolio is strong with over 100,000 residents in the 5-mile radius. The growth projections for the areas is projected to slightly outpace the national average. The 5-mile projected growth is 1.33%.
This investment does not have foreclosure risk as the properties are not encumbered by any debt.
Two of the three properties have newer construction, which should decrease the amount of capital expenditures that may be needed to maintain the properties.
The remaining lease term on these properties is 13.4 years with no tenant having a lease set to expire in less than 13 years.
PetSmart, which represents 1/3 of the portfolio is a non-investment grade tenant.
The population near the Tractor Supply Company tenant is weak and shows negative growth. However, the target market of TSC is farmers and rural areas. This property is located in Clarendon County which has over 420 farms totaling over 175,000 acres of land. This fits into the target demographics of TSC very well.
The BioLife tenant has a lease guaranteed by Baxalta, which has an investment grade credit rating of Baa3 from Moody's and BBB- from Standard and Poor's.
Tractor Supply Co has a right of first refusal on the properties which may hinder or delay a potential sale.
About AEI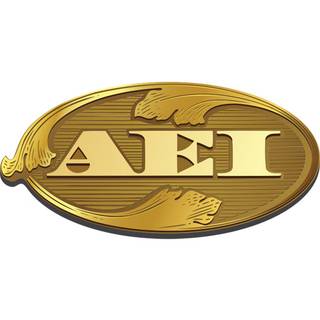 According to the sponsor's website: "Founded in 1970, AEI brings more than 40 years of professional expertise to the management of its net lease property investment funds. AEI Funds are created for investors seeking the opportunity for stable income, low volatility, reduced risk, and capital appreciation.
For investors who wish to own entire properties, AEI offers a large portfolio of attractive net leased, income-producing, real estate from which to choose. Net leased properties are especially suitable for tax advantaged 1031 exchanges. AEI began offering tenant-in-common (TIC) interests for IRS 1031 tax-deferred exchanges in 1992 and was the first investment firm in America to obtain a favorable IRS private letter ruling with respect to its TIC offerings."