Net Lease Portfolio 6
AEI
Investment Highlights
Overview
AEI Net Lease Portfolio 6 is an investment in 5 single tenant retail properties that are leased to 4 different companies and located in 3 different states. Each of the properties has either a NN or NNN lease.
Year 1 Cash Flow 5.00%
Initial Occupancy 100.00%
Est. Time Horizon 10 years
Yr 1. Cap Rate to Investors 5.34%
Investor Purchase Price $21,962,000
Total Offering Size $21,962,000
Yr. 1 DSCR None
Loan-to-Value 0.00%
The average population across the portfolio is strong. Especially in the 5 mile radius where the average population across all properties is 100,585. Growth outpaces the national average and is projected to be around 1.45%
This offering is not encumbered by any debt, this eliminates the risk of foreclosure from the bank.
Four of the five properties were built in 2015 making them less likely to need upgrades or capital expenditures.
There are no tenants with leases that will expire during the projected hold term of 10 years. The first lease to expire will do so in 11 years and the average remaining lease term is 13.25 years.
Three of these properties have a NN lease which leaves the trust responsible for part of the regular maintenance. However, AEI has placed sufficient funds into reserves to help cover these costs.
Fresenius Medical Care, Tractor Supply Company, and PetSmart are not investment grade tenants. FMC has a parent corporation that is investment grade, however they are not the guarantor of the lease on this property.
The properties are leased 100% to single tenants. This makes the success of this investment reliant upon the success of each of these tenants at these locations.
There is no Master Lease in place on this investment. This could lead to difficulties should one of the tenants leave the property. The trust will not be able to re-tenant the location without a Master Lease.
About AEI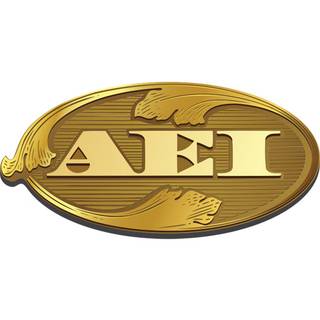 According to the sponsor's website: "Founded in 1970, AEI brings more than 40 years of professional expertise to the management of its net lease property investment funds. AEI Funds are created for investors seeking the opportunity for stable income, low volatility, reduced risk, and capital appreciation.
For investors who wish to own entire properties, AEI offers a large portfolio of attractive net leased, income-producing, real estate from which to choose. Net leased properties are especially suitable for tax advantaged 1031 exchanges. AEI began offering tenant-in-common (TIC) interests for IRS 1031 tax-deferred exchanges in 1992 and was the first investment firm in America to obtain a favorable IRS private letter ruling with respect to its TIC offerings."