Healthcare Portfolio 2 DST
AEI
Investment Highlights
Overview
AEI Healthcare Portfolio 2 is an investment into three medical office buildings located in 3 different states. The tenants are BioLife, DaVita, Fresenius Medical Care.
Year 1 Cash Flow 5.14%
Initial Occupancy 100.00%
Est. Time Horizon None
Yr 1. Cap Rate to Investors 5.15%
Investor Purchase Price $15,661,000
Total Offering Size $15,661,000
Yr. 1 DSCR 0.0
Loan-to-Value 0.00%
There is no risk of foreclosure on this investment due to the properties not being encumbered by any debt.
The average lease term remaining is 13.1 years and there are scheduled rent escalations and optional rent extensions that may be entered into by the tenant.
FMC and BioLife are investment grade tenants. DaVita has been downgraded to non-investment grade, however has a strong history and ability to cover the lease payments on this location.
The DaVita and BioLife properties are located in major cities and therefore are exposed to an increased amount of competition in their local marke.
The Fresenius Medical Care located in Grand Rapids, MN is in an area of very low population with only 16,000 people in the 5-mile radius. However, the closest competing dialysis center is over 32 miles away from the subject property.
As the remaining lease term on the properties decreases below 10 years, the value of the properties may decline. This may affect the ability of the trust to sell for a profit.
DaVita is a non-credit tenant, however, they are located in Missouri which is a Certificate of Needs state and has the 17th highest rate of obesity in the US.
The cap rate to investors is low (5.15%) and it is lower than the comparable properties in the areas (6.03%).
Each of the properties have a non-operation clause that allows them to cease operations as they please. This means that the property will be occupied by the tenants but they will not be open for business. This could make the properties less attractive to potential buyers.
About AEI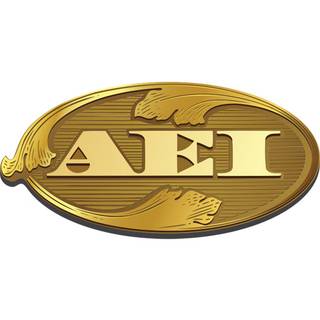 According to the sponsor's website: "Founded in 1970, AEI brings more than 40 years of professional expertise to the management of its net lease property investment funds. AEI Funds are created for investors seeking the opportunity for stable income, low volatility, reduced risk, and capital appreciation.
For investors who wish to own entire properties, AEI offers a large portfolio of attractive net leased, income-producing, real estate from which to choose. Net leased properties are especially suitable for tax advantaged 1031 exchanges. AEI began offering tenant-in-common (TIC) interests for IRS 1031 tax-deferred exchanges in 1992 and was the first investment firm in America to obtain a favorable IRS private letter ruling with respect to its TIC offerings."