WG DST 4
Cantor Fitzgerald
Investment Highlights
Overview
Cantor Fitzgerald Walgreens DST 4 is an investment in 8 Walgreens Retail locations located in four different states. Each lease has contracted rents with extension and rent escalations.
Year 1 Cash Flow 6.00%
Initial Occupancy 100.00%
Est. Time Horizon 8.5 years
Yr 1. Cap Rate to Investors 5.03%
Investor Purchase Price $51,262,566
Total Offering Size $18,015,000
Loan Information
The loan totals $33,247,566 and is from KeyBank National Association. The term is a for a total of 15 years with 10 of them being interest only. As amortization kicks in it will be on a 30 year schedule, however the trust will sweep all cash flow from the properties to pay down the principal on the loan as fast as possible. This will act as a "hyper-amortization". The interest rate is fixed at a rate of 4.22%.
Yr. 1 DSCR 1.81
Loan-to-Value 64.86%
The tenant in all properties is Walgreens Co. Walgreens is a leader in the pharmacy and medical retail space and has an investment grade rating of BBB from Standard and Poor's and Baa2 from Moody's.
The remaining lease term on the properties is 13.4 years and each has renewal options and rent escalations built into the lease.
Walgreens has the right of first refusal on all properties which may make a sale more difficult.
The investment is utilizing higher leverage than normal (64.86%) However, the investment grade of the tenant makes the risk of default on the loans decrease.
Due to geographic diversification, investors may have to file multiple state tax returns.
Investors that are relying on cash flow, should be aware of a cash sweep feature that will be utilized to pay down the loan in years 10-14. This will eliminate cash flow in order to try to decrease the outstanding loan and make a sale at a profit.
As the life of this investment continues, the value of the properties may decrease as the leases fall below 10 years. It may be more difficult to sell the properties should they have a remaining lease term of less than 10 years.
The breakeven cap rate is low (5.16%) and may make it difficult to execute a profitable sale and recover the cost of syndication.
About Cantor Fitzgerald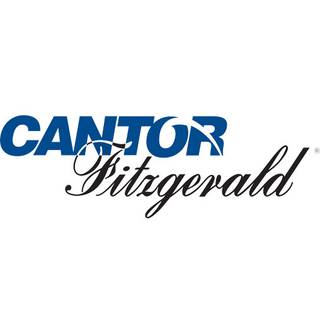 According to the sponsor's website: "Cantor Fitzgerald is a leading global financial services firm, serving clients from over 30 offices around the world. Founded in 1945 as a securities brokerage and investment bank, the firm pioneered computer-based bond trading, built one of the broadest distribution networks in the industry and became the market's premier dealer of government securities.
Today, Cantor Fitzgerald is known for its strength across a diverse array of businesses, including equity and fixed income capital markets, investment banking, commercial real estate finance and services, prime brokerage, asset management and wealth management, and e-commerce and online ventures. In all its businesses, the firm is an acknowledged leader in developing advanced technologies to expand market access, and help clients achieve their most important financial and strategic objectives. This commitment to client-centered innovation has led to enduring relationships with many of the world's most demanding institutional investors and corporations."